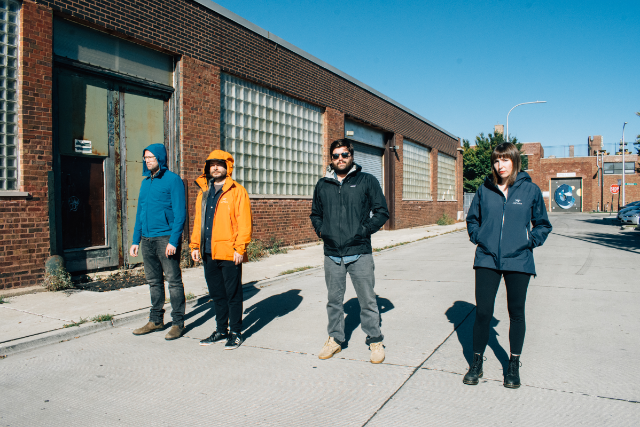 Nickels Under Your Porch book release with Course
with Course
Thu September 23, 2021 6:00 pm CDT (Doors: 5:00 pm )
$5.00 - $15.00
GOLDEN DAGGER PRESENTS:

The dream-like and the domestic meet in this unique fiction collection from Chicago-based writer and musician Jess Robbins. Entirely human and occasionally surreal, these stories explore a range of familiar emotions and experiences through the eyes of lovably idiosyncratic characters. In the opening story, "Give it all Away," aging identical twins Archie and Saul bicker and commiserate as the effects of time take hold and, in some ways, slip away. Set primarily in a hospital emergency room, "Nick of Time" follows intrepid new mother Rebbeca as she experiences an intense medical trauma alone, while her husband engages with another woman in a parked car outside their home. "Darkest Tower" follows Robbie, an agoraphobic preteen video gamer, as he investigates a mysterious van parked on his quiet suburban street. Cas, the irresistibly insecure protagonist of "Lights Low," does everything in her power to break free from the dominating presence and critical eye of her bottom-pinching, ever-negative mother.

Writing Nickels Under Your Porch at the same time her synth-pop band Course was writing and recording their debut album "A Late Hour", Robbins designed this short story collection as a companion project to the musical album. Each story in Nickels Under Your Porch evokes a rich and compelling fictional world that pairs with, either directly or obliquely, a song on the album.
Tickets are required to attend. This event is 21 and over. Any Ticket holder unable to present valid identification indicating that they are at least 21 years of age will not be admitted to this event, and will not be eligible for a refund.

UPDATED VACCINATION & MASK POLICY: All guests that plan to stay on site are required to be fully vaccinated until further notice. You can show your physical vaccination card, a copy of your card, an email confirmation of your vaccination or a photo of your card at the door or to our baristas/bartenders. Your name or birth date must match your valid government-issued ID. Masks are required for vaccinated patrons while on site. You are allowed to remove your mask while you are seated at a table and/or actively drinking or eating.
Course