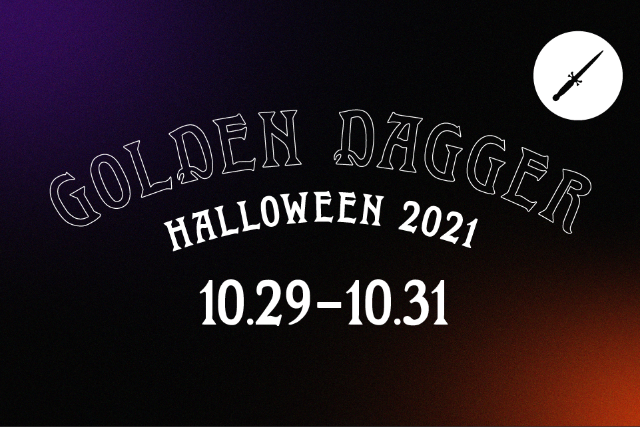 Golden Dagger + Dreamhouse Present: Halloween Market, bands and more!
with Rosebud, Orisun, DJ Mylo Standards, VORE, Zeetus Lapetus (DJ set)
Sat October 30, 2021 12:00 pm CDT (Doors: 11:00 am )
$0.00
GOLDEN DAGGER + DREAMHOUSE PRESENT:
Halloween Market- bands, vendors and more!

UPDATED VACCINATION & MASK POLICY: All guests that plan to stay on site are required to be fully vaccinated until further notice. You can show your physical vaccination card, a copy of your card, an email confirmation of your vaccination or a photo of your card at the door or to our baristas/bartenders. Your name or birth date must match your valid government-issued ID. Masks are required for vaccinated patrons while on site. You are allowed to remove your mask while you are seated at a table and/or actively drinking or eating.
Rosebud
Orisun
DJ Mylo Standards
VORE
Zeetus Lapetus (DJ set)