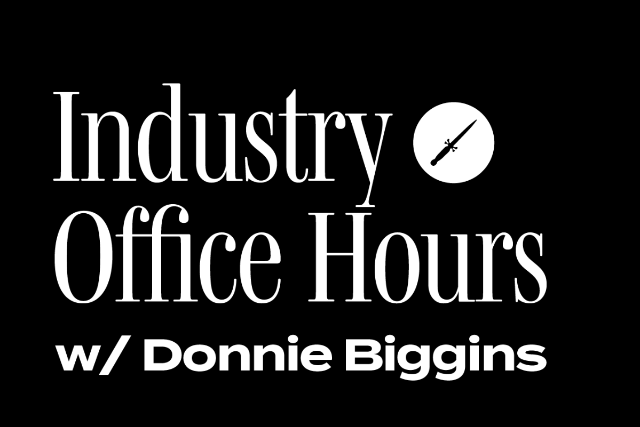 Industry Office Hours
with Industry Office Hours
Fri July 8, 2022 10:00 am CDT
$0.00
INDUSTRY OFFICE HOURS
Every Friday - 10AM - 1PM

Are you new to the Chicago music industry? Looking to get your band booked on more gigs? Want to open a bar or start organizing events? What is a band? If you're a person who wakes up in the morning and has a long list of ideas, but doesn't know where to start, these sessions are for you.

Book a conversation with Donnie.
To schedule, click "Buy Tickets" and select the coordinated meeting time. There is no cost associated with these sessions. You must be 21 or older and show proof of vaccination to attend.
Meeting Times:
• 10:00AM - 10:30AM
• 10:45AM - 11:15AM
• 11:30AM - 12:00PM
• 12:15PM - 12:45PM
Industry Office Hours