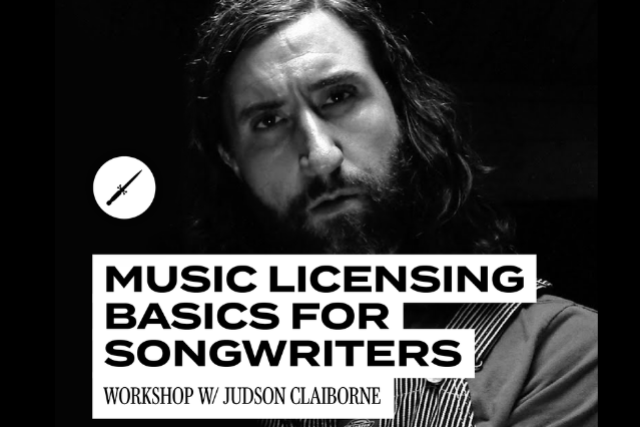 Music Licensing Basics For Songwriters
with Music Licensing Basics For Songwriters
Thu May 19, 2022 12:00 pm CDT (Doors: 12:00 pm )
$25.00
GOLDEN DAGGER WORKSHOP:
MUSIC LICENSING BASICS for SONGWRITERS
The work of collecting royalties and navigating licenses for recordings can be a confusing and mysterious task for the independent musician. The objective of this two-hour, limited-capacity workshop is to help songwriters achieve a basic understanding of the ways in which their music is and can be licensed. We'll talk about the rights that copyright holders have, the different kinds of licenses you can grant, collecting royalties, and where and how to register your copyrighted songs.
Christopher Salveter is a Chicago-based singer songwriter and DJ who performs under the name Judson Claiborne and DJ Lil' Boy w/ a Beard. He has recently begun working in Music Departments for film and TV productions.
https://www.mixcloud.com/DJ_LBB/
https://www.instagram.com/judson_claiborne/
Tickets are required to attend. No Refunds. This event is 21 and over. Any Ticket holder unable to present valid identification indicating that they are at least 21 years of age will not be admitted to this event, and will not be eligible for a refund.

UPDATED VACCINATION & MASK POLICY: All guests that plan to stay on site are required to be fully vaccinated until further notice. You can show your physical vaccination card, a copy of your card, an email confirmation of your vaccination or a photo of your card at the door or to our baristas/bartenders. Your name or birth date must match your valid government-issued ID. Masks are required for all patrons while on site. You are allowed to remove your mask while you are seated at a table and/or actively drinking or eating.
Music Licensing Basics For Songwriters