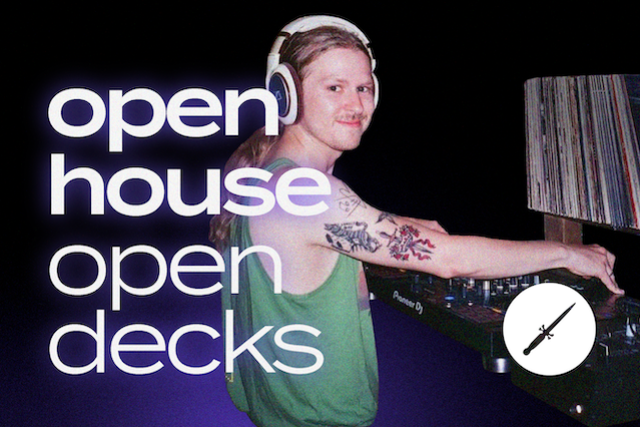 Open House: Open Decks
with Open House
Sat October 1, 2022 1:00 pm CDT (Doors: 1:00 pm )
$0.00
GOLDEN DAGGER PRESENTS:
OPEN HOUSE: OPEN DECKS
FREE // 21+
Free with suggested donation at the door. Bring Your Own Vinyl and/or files. Whether your're a veteran DJ or just starting out, OPEN DECKS is an event for you. Similar to an artist Open Mic, come on out and improve your skills with our resident DJ, OPEN HOUSE.
VACCINATION POLICY: All guests that plan to stay on site are required to be fully vaccinated until further notice. You can show your physical vaccination card, a copy of your card, an email confirmation of your vaccination or a photo of your card at the door or to our baristas/bartenders. Your name or birth date must match your valid government-issued ID.
Open House