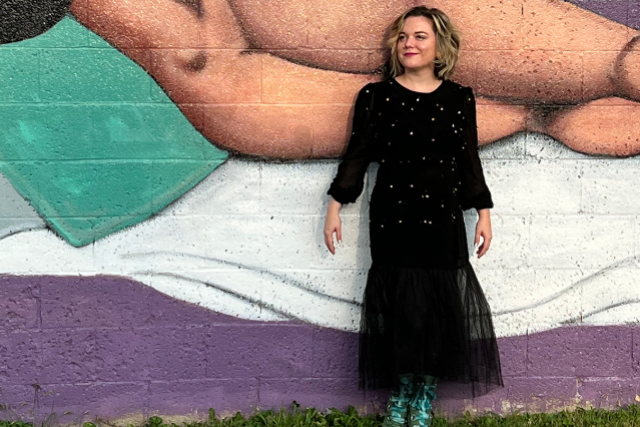 Lydia Loveless
with Lydia Loveless
Sat December 31, 2022 9:30 pm CST (Doors: 8:30 pm )
$25.00
GOLDEN DAGGER CELEBRATES NEW YEARS EVE WITH:
LYDIA LOVELESS
$25 // 21+
PUBLIC ON SALE: Friday October 14th @ 10AM CST
Tickets are required to attend. No Refunds. This event is 21 and over. Any Ticket holder unable to present valid identification indicating that they are at least 21 years of age will not be admitted to this event, and will not be eligible for a refund.
Lydia Loveless
Lydia Loveless is an Ohio-bred singer-songwriter with five full-length records and numerous B-sides and singles under her purview. The unmistakable voice, an incisive way with melody, and an unrelenting willingness to cast the first stone inward are all hallmarks of Loveless's songs. Her vocals meld between commanding and brash to delicate and introspective and subject matter entertains everything from broken hearts to messy dreams. Writing straight from the heartland, her brand of rock ranges from classic to alt-country to punk – a genre hard to nail down.
Her breakout release, Somewhere Else (2014) was followed by the critically acclaimed Real (2016). The albums were embraced by critics and listeners alike, with her fanbase growing to even include some of Loveless' heroes like Lucinda Williams and Jason Isbell. Those luminaries would become tour mates as Loveless and her band lived out of suitcases, working tirelessly in support of these releases. A time filled with many exciting firsts like TV appearances (CBS This Morning: Saturday Sessions) and festivals (Stagecoach, AmericanaFest), broadening her fanbase and introducing her to many new fans. Unfortunately, that momentum would come crashing down as 2020 hit and the world came to a standstill.
In the wake of the pandemic Loveless made the most of her time performing online shows, writing and recording a record and starting her own record label, Honey, You're Gonna Be Late Records. The first release on it was her fifth full-length Daughter. The album documented a period of personal upheaval, including a divorce and an interstate move away from her longtime home of Ohio. Written with her characteristic candidness and razor-sharp wit, Daughter is a self-aware journey into independence, finding Loveless at her fiery best, exhibiting an even keener insight than ever.
Loveless recently released a digital single "You're Leaving Me" b/w "Let's Make Out" (2021) which had the Chicago Reader saying, "Her ace songwriting remind(s) listeners that she's more than a singer." As the world begins to unthaw she's taking 2022 to finally get back to live performances and begin work on her next album.