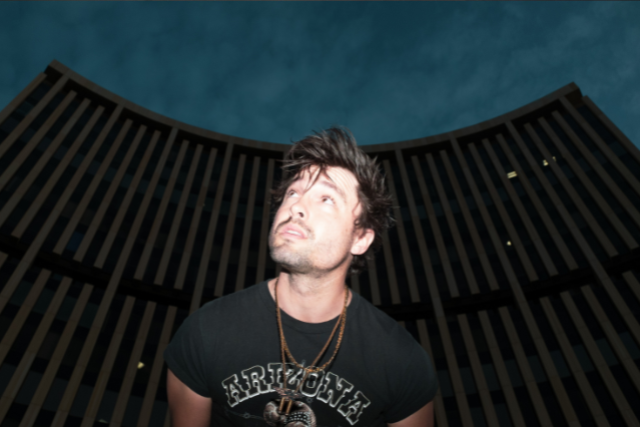 Wheelwright, Nathan Graham
with Wheelwright, Nathan Graham
Fri April 7, 2023 8:00 pm CDT (Doors: 7:30 pm )
$18.00
GOLDEN DAGGER WELCOMES:
WHEELWRIGHT
w/ Nathan Graham
$15 ADV // $18 DOS // 21+
Tickets are required to attend. No Refunds. This event is 21 and over. Any Ticket holder unable to present valid identification indicating that they are at least 21 years of age will not be admitted to this event, and will not be eligible for a refund.
Wheelwright
Wheelwright brings a western sound of pop and grunge from the sprawling desert city of Phoenix, AZ. Blending devil may care spirit commenting with the tumultuous contemporary relationships and existentialism that comes from hope and youth in a world that isn't kind to either. None of his songs are idealistic, they capture a rugged wholesomeness that comments on the human experience. No darkness without light, no laughter without at least some suffering, no thoughtfulness without some recklessness. Songs of self acceptance and love without the kumbaya bullshit, but rather the idea that we are all beautiful and flawed, stuck here together, whether we like it or not.
His songs are self admitting and allow listeners to meet him where they truthfully are. Not where they've been or where they want to go. But what is directly in the mirror in front of them. It's brash and it's honest. The true beauty is that everybody has things about themselves that they don't like, they have things that they would change about themselves, but they also have spirits, and hopes, and dreams and light inside of them despite the darkness that seems to hang over us as we march into the uncertainty of what's next.
Nathan Graham