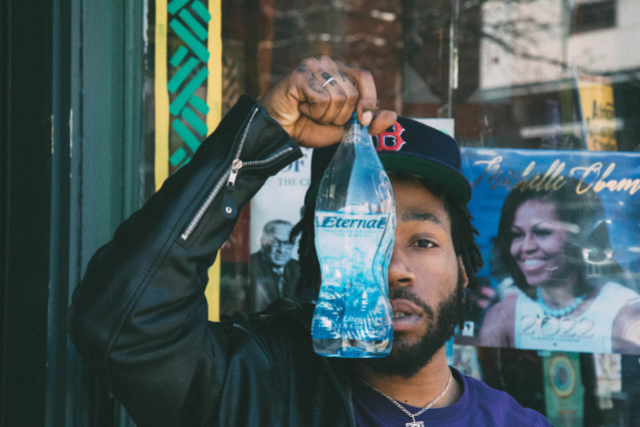 Real Ones Presents: MIC CHECK
with Heavy Crownz, MUGEN! The Human, Neph + Nigel, Aero Austaire
Tue January 31, 2023 8:30 pm CST (Doors: 7:30 pm )
$12.00
GOLDEN DAGGER & REAL ONES PRESENT:
MIC CHECK
w/ Heavy Crownz, MUGEN! The Human, NePh + Nigel, & Aero Austaire
$12 // 21+
Tickets are required to attend. No Refunds. This event is 21 and over. Any Ticket holder unable to present valid identification indicating that they are at least 21 years of age will not be admitted to this event, and will not be eligible for a refund.
INFO ON REAL ONES: Launched in August 2020, Real Ones: A Project FILO Podcast has released over 35 full-length episodes to streaming services, as well as dozens of long-form video interviews published on YouTube and Instagram Live. Past guests have included Chicago pillars Ric Wilson, femdot. and Supa Bwe. Our expansion into festival coverage in 2022 has driven record pageviews for the show. This year, we've covered SXSW, Lollapalooza, the Silver Room Block Party and Less Fest and made content with Larry June, Teezo Touchdown, King Louie, Hannibal Buress, Mike Dimes, BLACKSTARKIDS and more. Strong community support led to Real Ones securing a 2021 nomination for Best Music Podcast in the Chicago Reader.
Real Ones recently started throwing our own curated shows & we've gotten off to a strong start; our debut show back in August sold out [show recap HERE]. We pride ourselves on the curation of our lineups, seeking to balance established local talent with exciting emerging acts.
Heavy Crownz
Heavy Crownz
is an artist, creative director, and community curator. Hailing from the Englewood neighborhood on the south side of Chicago, he has one purpose for his music; to plant seeds of positive thought in the minds of his listeners. With a raspy voice, shifty effortless flow, and unique sense of style, Heavy's sound is agricultural; forever promoting growth and the beauty in it. Heavy has embarked on two independent national tours and sold out The Promontory in promotion of his "Agrikwan" Series. He tends to his own gardens by seamlessly integrating community service into Chicago HipHop culture. Heavy Crownz is currently promoting his most recent mixtape "
WHOLE LOTTA SEEDZ
" and his "
Grow More
" single series, designing merchandise via
Grdn Supply
and directing youth and adult programs at
Imagine Englewood If…
MUGEN! The Human
MUGEN! The Human is a 24-year-old rapper/producer from PG County Maryland, currently based out of Chicago. His sound can best be described as alternative hip-hop, but he's no stranger to trying his hand at different styles/genres. What sets this emcee apart most, is MUGEN! makes the majority of his music on an iPhone, including the production, recording, and mixing process.
Neph + Nigel
NePh & Nigel artists from southside chicago creating some most spine tingling hip hop since the golden era. Under our collective $uit surrounded with our circle of various producers & creators. We most definitely feel like Chicago's best kept secret but pushing to get the light we deserve. We're still 2 solo artists at the end of the day we just have a natural chemistry of working together so it's effortless. Making music soul, alternative rap & ambient trap.
Aero Austaire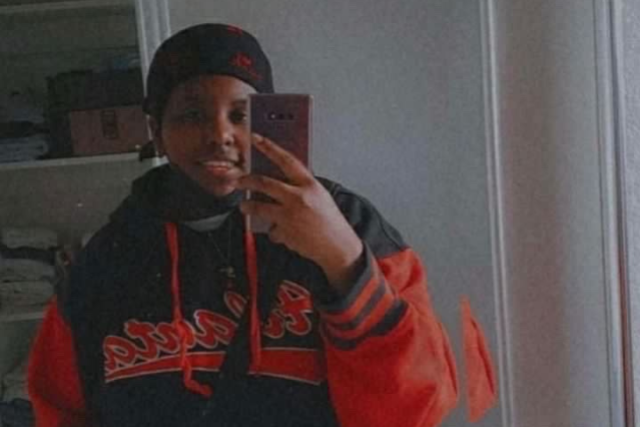 Aero Austaire is a queer/trans all-genre artist from Chicago, IL. Starting in 2014, he began to experiment on his iPad with making music in GarageBand. His love for music spawned from his mother being a musician as well. Each song hits you with a smooth and calming sensation, but can also hype you up with every catchy melody. Aero Austaire has more on the way and it looks like it's going to be promising.