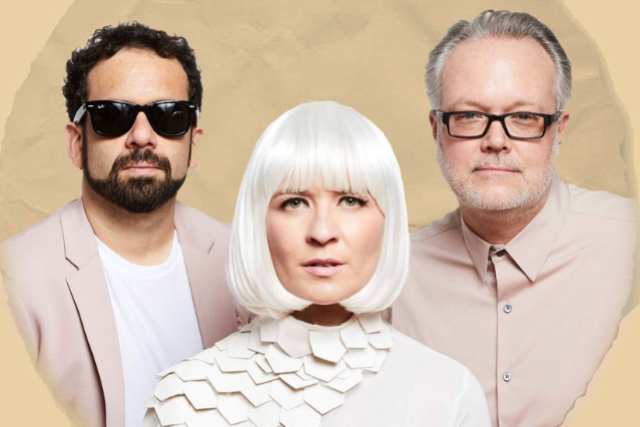 SYZYGAL, Nasty Buoy
with SYZYGAL, Nasty Buoy
Thu April 6, 2023 8:00 pm CDT (Doors: 7:30 pm )
$15.00
GOLDEN DAGGER WELCOMES:
SYZYGAL - Release Show
w/ Nasty Buoy - Release Show
$15 // 21+
Tickets are required to attend. No Refunds. This event is 21 and over. Any Ticket holder unable to present valid identification indicating that they are at least 21 years of age will not be admitted to this event, and will not be eligible for a refund.
SYZYGAL
Anna Soltys takes a break from Anna Soltys and the familiar to explore Pop's sumptuous techno-side with Future Rock's Mickey Kellerman, and Darren Heitz's for the first Dream Pop album from Syzygal titled Right Path. Syzygal's dreamy synth pop trio sound establishes its 80's electronic Pop roots evolving it's modern vision. Think Radiohead, Caribou, Robyn, Cut Copy, and Daft Punk. Mixing electronica with organic percussion and basslines, Syzygal creates a layered musical experience, overlaid by Soltys' rich, experimental lyrics and ethereally-layered harmonies. Kellerman crafts exotic synthesized musical landscapes punctuated with the multi-layered danceable rhythms of Darren Heitz Syzygal performed at the inaugural Sacred Rose festival and has shared the stage with War of Drugs, Khruagbin, Hiatus Kaiyote, and Sounds Tribe sector 9. Their debut album Right Path, which explores mental health, was released in February 2022, with a follow up release due out April 2023.
Nasty Buoy
NASTY BUOY creates a high energy, beautiful, and hilariously accurate reflection of dealing with life. Kasey Foster and Charlie Otto bring you an artistic experience that makes you dance, laugh, and get a little grossed out. NASTY BUOY strongly believes in vasectomies, talking loudly about menstruation, and the right to live free and safely for all.
Photo: @oomphotography