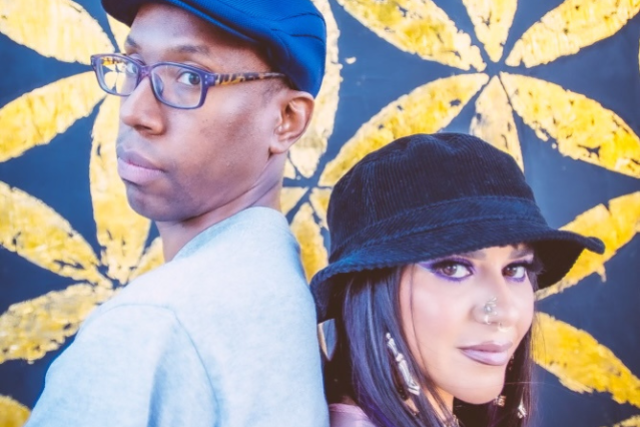 VirgoTwins Release Show
with VirgoTwins, Lamon Manuel, UDABABY, Jason Gatz, Dai, Ayana Contreras, Jaidot, Awdazcate
Fri April 28, 2023 8:00 pm CDT (Doors: 7:30 pm )
$12.00
GOLDEN DAGGER PRESENTS:
VIRGOTWINS ALBUM RELEASE SHOW
w/ Lamon Manuel | UDABABY | JASON GATZ | DAI
DJ Sets By: Ayana Contreras + Jaidot
Hosted By: Awdazcate
$12 // 21+
Tickets are required to attend. No Refunds. This event is 21 and over. Any Ticket holder unable to present valid identification indicating that they are at least 21 years of age will not be admitted to this event, and will not be eligible for a refund.
VirgoTwins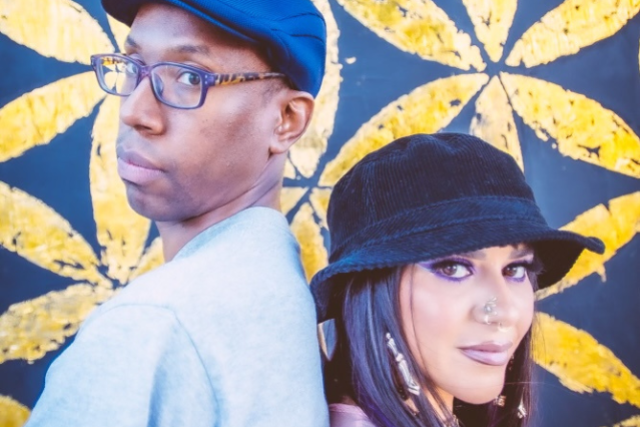 ​We know that opposite ends of magnets attract. We are also structured into the perspective that the universe as a whole functions in similar fashion. But we sometimes lose sight of the synergy bubbling between two humans who have almost everything in common. Enter VirgoTwins, composed of Chicago-born and Southern West Coast-residing Virgo MC Gilead7 and Producer Boricua Sandy. Both born in September and sharing a love for the essence of the Culture, the two met amidst networking in the underground Hip-Hop scenes of San Diego and other parts of Southern California and after years of knowing each other peripherally combined in the span of a few months to create an impactful record that mystically came together out of nowhere. Gilead is a member of the infamous Chicago Hip-Hop collective Tomorrow Kings (Nigger Rigged Time Machine, The Stand Alone Complex), and long-time solo artist with a slew of internationally distributed and well-received vinyl, CD, cassette and digital projects with various artists, labels and distributors such as Fatbeats, Vast Aire, Below System, Eternia, etc. He is also an author of the text Underground Rap as Religion: A Theopoetic Examination of a Process Aesthetic Religion (Routledge, 2019 hardcover; 2021 paperback), and an Assistant Professor of Philosophy at Gustavus Adolphus College in St. Peter, Mn., where he teaches Hip-Hop Culture as a global philosophy of life and social justice. Boricua Sandy is no newcomer to the scene and is known for her exceptional and tireless work in the San Diego underground where she spearheads events and serves as liaison for the who's who of indie Hip-Hop from Roc Marciano to 2MEX and beyond. Her lush and intelligent instrumental production has so far seen two very well-received releases through J57's FiveSe7ven Collective label, namely the Boricua Sandy and J57 [beat tape] and her most recent (Sept. 2022) FiveSe7en Collective offering, Indigenous Goddess. Sandy is also a strong advocate for vegan lifestyles and natural medicine as pathways to holistic health. With such deep diverse yet similar resumes, Boricua Sandy and Gilead7 are ready for the world to hear them unified as the VirgoTwins.
Lamon Manuel
Lamon Manuel is an independent rap artist from the Southside of Chicago, and founding member of the prolific rap brotherhoods Tomorrow Kings and FUTURE CULT LEADERS of AMERICA (FCLA). Manuel is a writer's writer whose art is a campaign for personhood, aiming to break the presumed rap binary: "positive, conscious rap" or "gangsta rap." His sad-boy-adult-angst, smart-rap style is imaginative, humorous, richly poetic and is marked by gratuitous film and literary references.
Contrary to the performance-artist paradigm of accepting the sacrifice of writing for song beats and/or performance, Lamon Manuel has perfected a recording and performance style that is just as captivating as his writing. His beat taste is perfectly congruent to his writing style and larger than life performance. Driven by the idea that any performance could be one's last, Manuel melds rapping and an element of theater to performance to deliver an unforgettable experience for every crowd.
Manuel recently described his work as "a series of choreographed panic attacks when played forward." Padded beneath lush imagery, Manuel's work presents as vulnerable. He invites an intimate look into topics typically cloaked in silence, such as Black mental health, the dissonance between non-Black fan enjoyment of Black art and real life engagement with Black people, substance and sexual abuse, body image issues, experiences in love from the Black male perspective, family dynamics, and male privilege.
UDABABY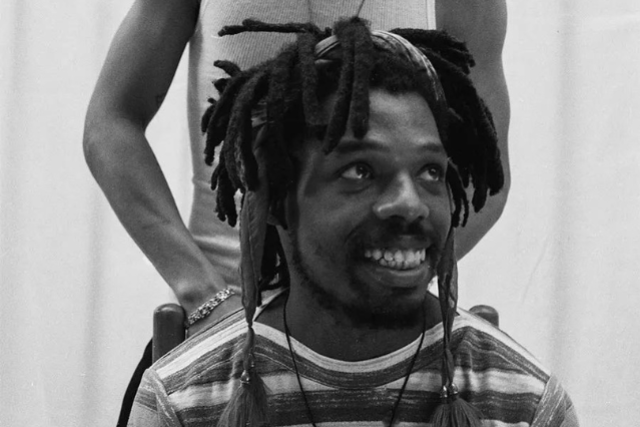 UDABABY is a hip-hop duo composed of Joshua Virtue & Davis. Both founding members of the Why? Footclan, together they spit absurdist, politically-charged lyrics over inventive, left-field beats. Their latest release, UDABABY LP, is available exclusively on their bandcamp (udababy.bandcamp.com).
Jason Gatz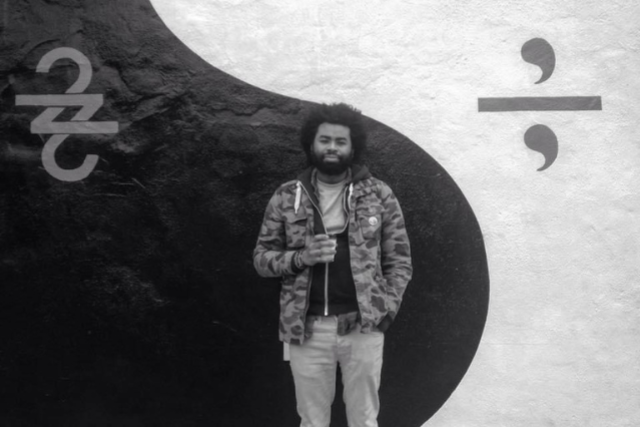 Hailing from Chicago's South Side, Jason Gatz is an artist determined to bring unique and dynamic energy to hip-hop and create an experience that not only resonates audibly but also lingers in the physical and mental domains of the listener. With his ability to mend the genres of rap, rock, and electronic music, Jason Gatz fervently demands the attention and respect of those in ear shot of his presence.
Dai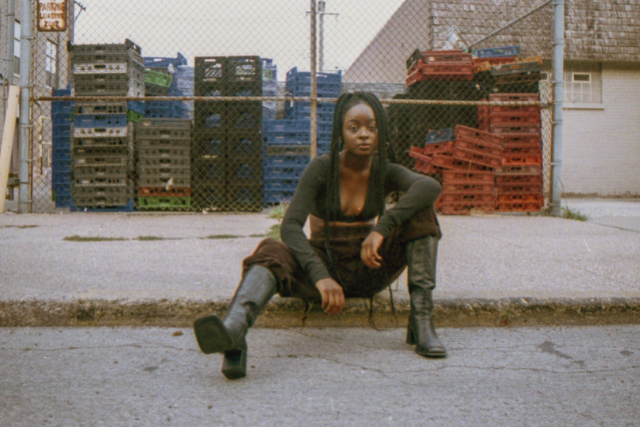 Dai was born on the south side of Chicago in the historic Bronzeville neighborhood. She's using her talents to elevate the culture. Dai uses her gift to tell stories and to put her reality into many poems/songs. From spending her allowance money on Hip Hop albums to creating her own music, she's come a long way. She has performed for Columbia College, Mamby on the Beach, African Festival, & also partnered with AT&T, Genius, and Vans. You can hear her latest single, " Razzmatazz" on streaming platforms.
Ayana Contreras
Ayana Contreras is Content Director of Vocalo. She is an avid collector of vintage vinyl records, and shares her knowledge as host of Reclaimed Soul on both Vocalo and WBEZ. As a DJ, she has shared the stage with a wide variety of artists, from Roy Ayers to Gang of Four.

Previously, Ayana served as a producer for Sound Opinions. From 2012-2017 she was Executive Producer of The Barber Shop Show hosted by Richard Steele, which was broadcast from a working barber shop on Chicago's West Side.

Ayana was a 2014/15 University of Chicago Arts + Public Life Artist-In-Residence, and a 2011 Artist-In-Residence at Theaster Gates's Dorchester Projects. In 2017, she received the Clementine Skinner Award by the Vivian Harsh Society, and was chosen as an Association of Independents in Radio (AIR) New Voices Scholar in 2015.

She is also a columnist for DownBeat magazine, and her writings have been published in Chicago Review, Oxford American and Bandcamp Daily among other publications. Her book on Post-Civil Rights Era cultural history, titled Energy Never Dies: Afro-Optimism and Creativity in Chicago, was published December 2021 through University of Illinois Press.

Her first hosting gig was with WBEZ's Global Overnight program in 2007.
Jaidot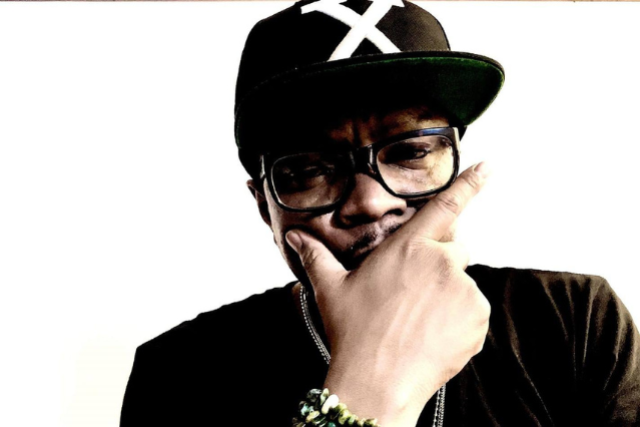 Jaidot has been a staple in the Chicago Hip-Hop scene for over 20 years, known for delivering precise, potent, and progressive boom bap and street conscious sound sets on the 1s and 2s and envelope-pushing beat production. Seen all over the city shooting sonics through the speakers of legendary venues such as Subterranean, The Note (RIP), and Haymarket Pub and Brewery and rocking alongside a list of legends too lengthy to count, anywhere he's spinning is a place you really want to be.
Awdazcate