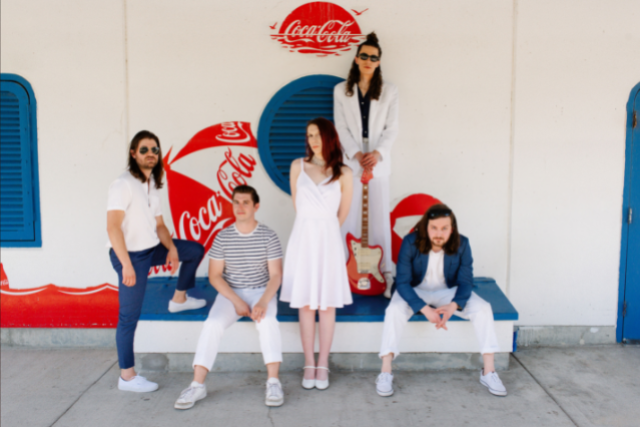 August Hotel, Seasaw, Molly Compton
with August Hotel, Seasaw, Molly Compton
Sat April 15, 2023 8:00 pm CDT (Doors: 7:30 pm )
$10.00
GOLDEN DAGGER WELCOMES:
AUGUST HOTEL
+ SEASAW (Projecting Album Release Show)
w/ Molly Compton
$10 In Advance // $15 Day Of Show // 21+
Tickets are required to attend. No Refunds. This event is 21 and over. Any Ticket holder unable to present valid identification indicating that they are at least 21 years of age will not be admitted to this event, and will not be eligible for a refund.
August Hotel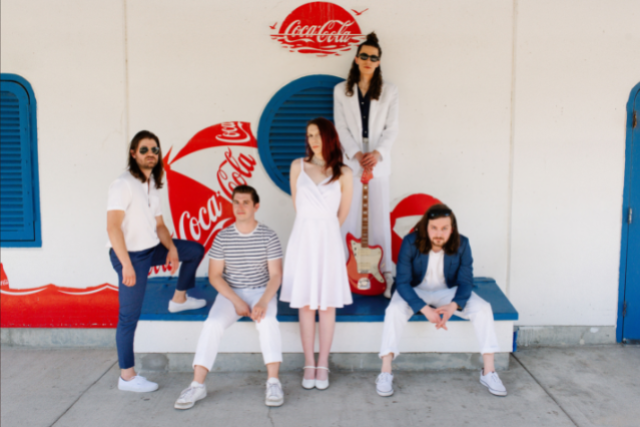 Hailed for a stylish, energetic sound that "features a depth typically unheard in the soundscape of peers" (Chicago Tribune), August Hotel has established itself as one of Chicago's top bands to watch. Formed in 2016, the quintet made a splash in 2017 with the release of their debut EP, Charms. Their busy performance schedule sharing stages with the likes of The Academic, Urban Cone and Nightly laid the groundwork for their 2020 second EP, Stations, which "explosively showcases the growth [August Hotel] have made together as a band" (Chicago Sound Check). The group continues that sonic expansion in the upcoming single "Summer Will Wait," which infuses their signature melodic hooks and indie-pop roots with the breezy, sun-kissed stylings of Japanese city pop and '80s yacht rock. Constantly progressing as individuals and as a group to produce captivating and complex tunes, August Hotel is poised for a breakthrough.
Seasaw
Projecting - the newest album from indie-rock duo Seasaw - will be released on April 21, 2023. The album was recorded by the Madison, WI band in their apartments throughout 2020 and was mixed by former Madisonian Beau Sorenson (Thao, Death Cab for Cutie).
Writing, recording, and performing as a two-piece, Seasaw has moved through many iterations to arrive at their newest release. Starting out as a folk band obsessed with CocoRosie, they have now fully bloomed into the fuzzed out rock and roll stepchild of their former selves. Seasaw lives for metamorphosis and continues to get comfortable embracing the flux.
Proudly admitting that they both cry at least once a day, you would never get that from the exuberant and playful songs and videos released by the pair. It seems like embracing that catharsis might be the trick to being able to thoroughly feel and enjoy the fun in this life, which is exactly what they show us on Projecting.
Limited edition vinyl in green and orange variants can be purchased at singseasaw.com
Molly Compton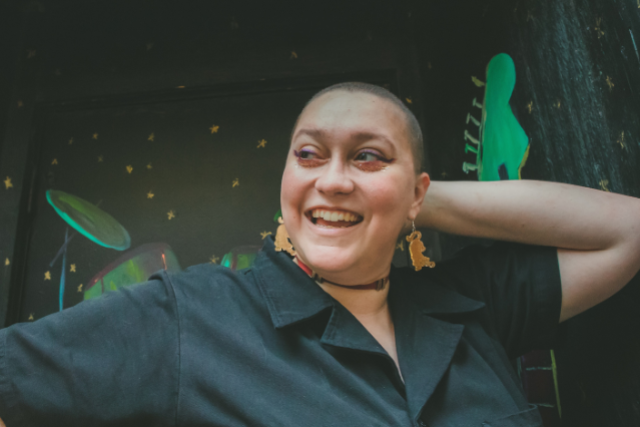 A little too folk for punk, a little too punk for folks -- singer-songwriter and founder of Ur Mom Records.