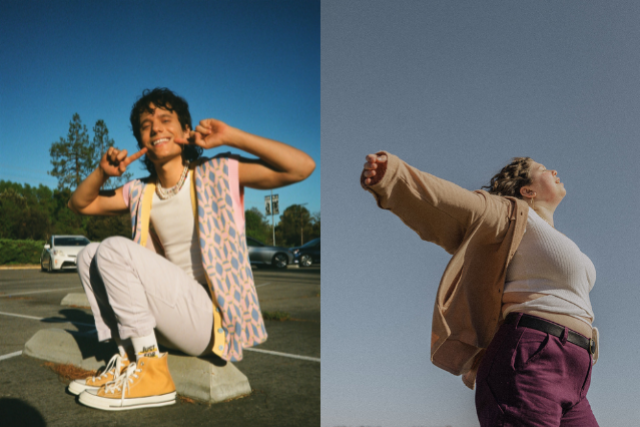 MYYLO + Kate Yeager
with MYYLO, Kate Yeager
Sun July 30, 2023 8:30 pm CDT (Doors: 7:30 pm )
$15.00
GOLDEN DAGGER WELCOMES:
MYYLO + KATE YEAGER
$15 // 21+
Tickets are required to attend. No Refunds. This event is 21 and over. Any Ticket holder unable to present valid identification indicating that they are at least 21 years of age will not be admitted to this event, and will not be eligible for a refund.
MYYLO
Myylo (Los Angeles) is an artist whose clever lyrics + indie pop lens have earned him placements on Spotify's Sad Bops playlist + placements on Netflix's Lucifer. As a writer Myylo has penned viral hits like Zolita's Somebody I Fucked Once and been recruited for song camps with Baby Face + Mike Posner.
Kate Yeager
Raised in New York and growing roots in Nashville, pop singer-songwriter Kate Yeager delivers powerful, raw vocals with lyrics that make you question "How does she know my life?" Seeing Kate live makes you feel like you are spending a night in her living room listening to stories, laughing and crying over boxed wine (or tea!) with pals. If a folkier Adele is your bread and butter, then Kate is at the center of your pintrest board.
At the intersection of a smokey Lower Manhattan jazz club and a summer camp celebration, the New York-based singer-songwriter channels her superpower for empathy and warmth of spirit to create an uncanny connection with her listeners with music ranging from sadness to joy - at times intense and strong and, at others, soothing and breathtakingly refreshing. With venues as lauded as Radio City Music Hall and Lincoln Center to the intimate legendary haunts of Greenwich Village and a degree from NYU's Clive Davis Institute on her resume, Kate uses her platform to build a bond of understanding as well as to incite loud and liberating positivity. Kate's writing professor at NYU, Dan Charnas (The Big Payback, The Breaks), has one rule: students are never allowed to use the words 'genuine,' 'timeless,' or 'authentic' to describe their work. However, after her college showcase, Charnas approached Kate with this amendment. "Tonight I watched my daughter, my wife, and her mother all fall in love with you," he said. "Kate, you are the only person who is allowed to use the word timeless in this program."