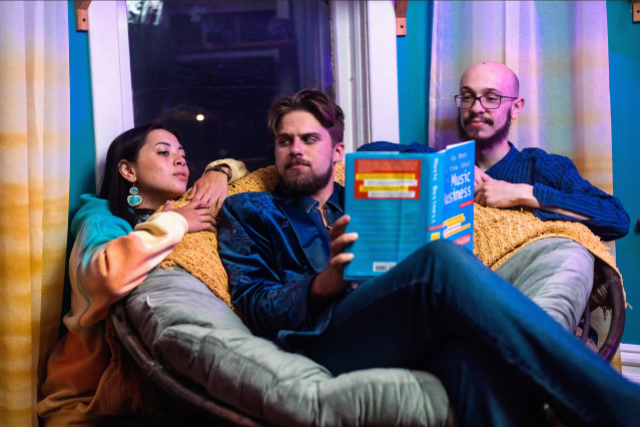 SALTWATER TAP w/ ANDIE and The Bandits
with Saltwater Tap, ANDIE and The Bandits
Thu August 25, 2022 8:00 pm CDT (Doors: 7:30 pm )
$10.00
GOLDEN DAGGER WELCOMES:
SALTWATER TAP
w/ ANDIE and The Bandits
$10 // 21+
Tickets are required to attend. No Refunds. This event is 21 and over. Any Ticket holder unable to present valid identification indicating that they are at least 21 years of age will not be admitted to this event, and will not be eligible for a refund.

VACCINATION POLICY: All guests that plan to stay on site are required to be fully vaccinated until further notice. You can show your physical vaccination card, a copy of your card, an email confirmation of your vaccination or a photo of your card at the door or to our baristas/bartenders. Your name or birth date must match your valid government-issued ID. Please respect our space and our staff while we continue to navigate the pandemic.
Saltwater Tap
Forged in the waters of groovy friendship, Saltwater Tap is the creative baby of Garen Hudson, Taylor Vos, Cait Arq, and more recently, New Jersey based bassist Benji Daniels. These 4 share inspiration from the funky, story-driven, lyrically dense music of the 1970s.
Hudson's father is a prolific playwright and lyricist, and he grew up listening to his dad's work. You may hear some musical theatre influences in the band's music…just a little.
After writing many songs in high school, Hudson and Vos booked studio time to create the Bittersweet EP. They also brought in singer-songwriter Cait Arq to lay down background vocals, and her work speaks for itself.
With each of these players having strong budding solo careers, their collaborative outputs are magnificent, funky, sometimes funny, and downright strange.
From funk-oriented pop, to their more recent sample-driven tunes (such as their most recent single, "Green Tea") this band covers a lot of ground in a single set. That said, this range is not due to a lack of direction, but rather an interesting and eclectic collection of sounds. You might taste notes of Herbie Hancock, Paul Simon, David Bowie, Prince, and maybe even some Snarky Puppy (though the band fully admits they are not heavy jazz cats….except Benji. Benji can hang).
The band is cooking up all sorts of new music in 2022. Expect more sample-driven music, strange vocal effects, out-there folklore, and heady concept albums.
ANDIE and The Bandits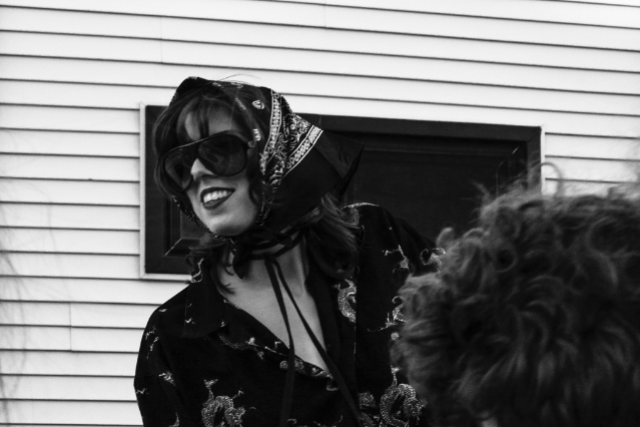 ANDIE (she/her) is a Jazz and Blues inspired songwriter and vocalist. She has been involved in Chicago's music scene for over 5 years, attended Columbia College for her Bachelor's in Contemporary Music, meanwhile playing at venues all across the city. Whether accompanying herself on her electric guitar or backed by a full band, ANDIE's vulnerable and sultry sound shines through.