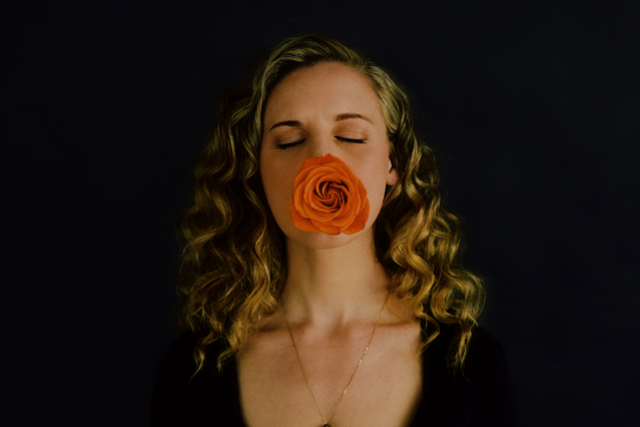 Elly Kace, Sprig Of That
with Elly Kace, Sprig Of That
Sun March 26, 2023 8:00 pm CDT (Doors: 7:30 pm )
$12.00
GOLDEN DAGGER WELCOMES:
ELLY KACE + SPRIG OF THAT
$12 // 21+
Tickets are required to attend. No Refunds. This event is 21 and over. Any Ticket holder unable to present valid identification indicating that they are at least 21 years of age will not be admitted to this event, and will not be eligible for a refund.
Elly Kace
Elly Kace's music is anchored by her unshakable openness: her willingness to experience new things, embrace new perspectives, and adapt to difficult circumstances. An acclaimed and internationally renowned opera singer, she explored new sides of herself when she released her debut pop album in 2021's Nothing I see means anything, a densely conceptual and boundary-pushing collection of songs that explored her meditative, introspective, and danceable side. But with her latest full-length, Object Permanence, her songs have become deeply personal and yearning. It's the encapsulation of her ceaseless searching and her willingness to be pushed to new creative heights, all while excavating her grief and turning it into something healing and stunning.
Sprig Of That
"The trio…honors melody as much as it does the shifting rhythms and deep harmonic structures they're adept at creating." - Live for Live Music
Sprig of That is one of the most flexible and skilled bands I have had the pleasure of working with…the sonic ecosystem they've created with their unique instrumentation is at once as surprising as it is gorgeous." - Wes Corbett (Sam Bush Band, Molly Tuttle, Joy Kill Sorrow)
Sprig of That is a tabla, fiddle, and guitar trio playing a hearty Midwest-raised and globally inspired acoustic stew. In early 2023, they'll be releasing bloom, their full-length, all-original debut album, produced by Wes Corbett (Sam Bush Band, Joy Kill Sorrow) and engineered/mixed by Dave Sinko (Punch Brothers, Béla Fleck, Edgar Meyer) recorded at Nashville's legendary Sound Emporium studios over the course of a week in December 2021. Formed in Minneapolis, MN in 2018, the group has spent the last five years making a name for themselves across the country: playing historic venues like Minneapolis' Cedar Cultural Center and NYC's Rockwood Music Hall, sharing the stage with artists like Charlie Parr and Emilia Amper, and collaborating with organizations like Carnegie Hall and Minnesota Public Radio to give workshops at schools across the country. In 2021, they released "Eight Threads," a cross-genre collaboration comprising 8 compositions written for the trio by eight very different Twin Cities-based music makers.